Eugene O'Neill Theatre | Manhattan, New York
The Book of Mormon is returning to New York to grace the Eugene O'Neill Theatre stage with their multiple award winning performance. The Book of Mormon follows the story of two missionaries who are sent from Salt Lake City to teach in a remote Ugandan village. Written by Stone, Parker and Avenue Q's co-creator Robert Lopez, the performance is directed by Parker and Casey Nicholaw. The Broadway musical won nine Tony awards last year! Get ready to view The Book of Mormon live in theater and get your tickets now!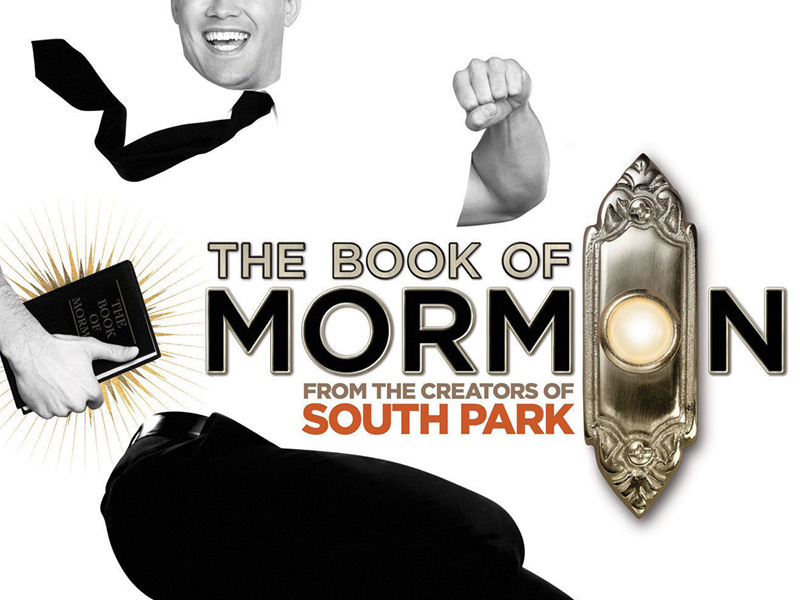 God's Favourite musical! The Book of Mormon coming to you at Eugene O'Neill Theatre, vulgar, blasphemous, juvenile, unrelenting, and quite possibly the funniest musical ever. Brought to you by the creators of South Park. The book of Mormon will have you weeping with laughter, join two Mormon missionaries as they journey into the deep dark heart of Africa to a isolated village in Uganda and are instantly robbed by soldiers of a local warlord, General Butt-Fucking Naked. The devout, missionary-to-be Elder Kevin Price and the insecure and compulsive liar Elder Arnold Cunningham determined to succeed where previous missionaries have failed will weave you and the villagers a whimsical tale combining Joseph Smith scripture with outlandish science fiction and fantasy. But how will they be able to save the village when the murderous General comes for his mutilated female genitals? This is a story of faith, lost and found again, of how two small missionaries can use the great power of Star Wars and a small green HIV curing frog to overcome the evil General, will Price and Cunningham be able to save the village or are they all doomed? Buy your tickets and come and watch The Book of Mormon at Eugene O'Neill Theatre to find out!