Eugene O'Neill Theatre Information
If you are a fan of Broadway or know of someone who is then this is surely the place to visit!
The Eugene O'Neill is home to some of the best and biggest touring musicals and has provided excellent entertainment throughout the decades.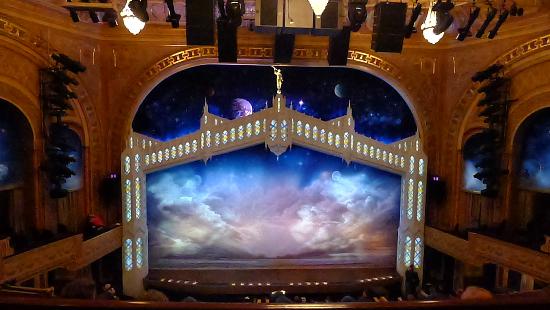 With its stunning interior of grand and historical features including mind blowing artwork surrounding the stage of planets and a heavenly pink cloud filled sky, you will feel like you have been taken in a journey and that's all before the show has begun!
Since its redevelopment and renovations in 1959, this theatre has honoured the American Playwright, O'Neill. And since the buildings very beginnings in 1925, it has celebrated all that is Broadway theatre, hosting endless award winning productions and since 2001 has become a long standing home to the Book of Mormon.
Take a look at the schedule page to see what's now on at the Eugene O'Neill Theatre!