Eugene O'Neill Theatre | New York, New York
Book of Mormon, co-written by South Park creators Matt Stone and Trey Parker, is coming to the world famous Eugene O'Neill Theatre in New York City, New York on Wednesday 30th March 2022. This comedy-musical has been described as "filthy, offensive, and sweet" by Vogue Magazine since its story of two Latter-Day Saints missionaries and their quest to preach the faith to a remote Ugandan Village shows real characters rather than cariactures. From the first song "Hello!" to the closing musical number, audiences will laugh, smile, and feel enriched by this surprisingly moving tale. But don't just take our word for it, when audiences keep coming back for more, even after their initial opening run in 2011. To experience this show while its live on the Eugene O'Neill Theatre stage, click the Buy Tickets button today.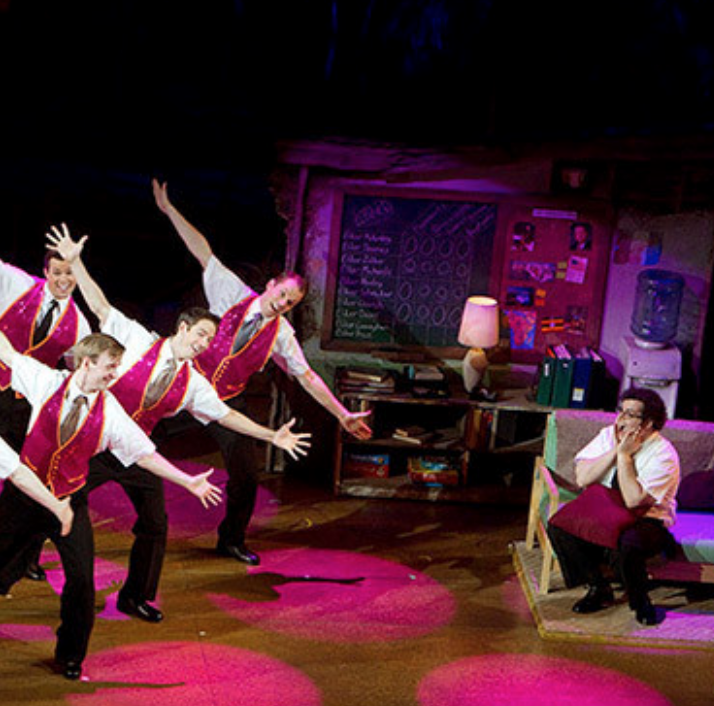 The Book of Mormon, brought to you by the creators of South Park has been awarded nine Tony Awards, including Best Musical, and a Grammy Award for Best Musical Theater Album. Grossing over $500 million, it is one of broadways most successful musicals and you too can watch it live at Eugene O'Neill Theatre in New York City. The book of Mormon will have you weeping with laughter, join two budding Mormon missionaries as they journey into the deep dark heart of Africa to a secluded village in Uganda where they are promptly robbed by soldiers of a local warlord, General Butt-Fucking Naked. "This parody isn't reality, and it's the very distortion that makes it appealing and often very funny" – Michael Otterson, the head of Public Affairs for the Church of Jesus Christ of Latter-day Saints. The two Missionaries, determined to succeed where previous missionaries have failed, begin teaching the villagers about Joseph Smith through a song that begins as a tribute to Smith but eventually descends into a science fiction fantasy involving Hobbits, Star Wars and a small green frog… But how will they save the village when the murderous General comes for his mutilated female genitals? Buy your tickets and come and watch The Book of Mormon at Eugene O'Neill Theatre to find out!