Eugene O'Neill Theatre | New York, New York
If you adore the theater and similar productions then you simply must come to New York on Sunday 16th July 2023 to see this the greatest Sunday night of high class live entertainment when The Book of Mormon arrives to deliver their excellent Musical. The Book of Mormon follows two Mormon missionaries, Kevin Price and Arnold Cunningham, who get sent to a remote village in Uganda to spread the word of The Church of Jesus Christ of Latter-day Saints. The two young Mormons find their mission rather hard, however, as the villagers are more worried about the various pressing problems they face, including famine, AIDS, and oppression. You'll have to see for yourself whether Elder Price and Elder Cunningham's mission proves successful.Grab your ticket now by following that Buy Tickets button.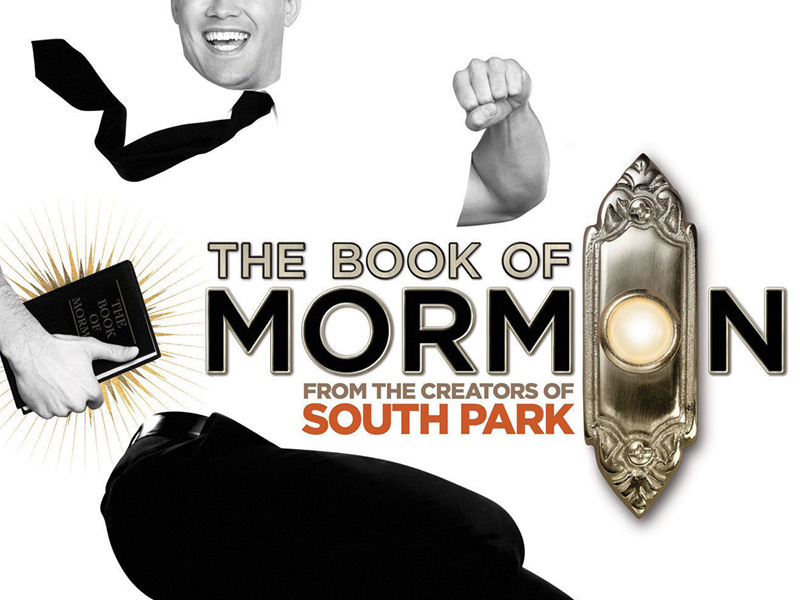 Robert Lopez joins South Park creators Trey Parker and Matt Stone in a comedic tour de force that is filthy, offensive, and surprisingly heartwarming.
The famous fathers of South Park said that the story of the musical came about from their backgrounds growing up in Colorado where they became intimately familiar with The Church of Jesus Christ of Latter-Day Saints and its members. They used their experience as well as their famous skill at weaving social commentary, comedy, and satire into a story that lampoons the feel-good inspirational musical formula while still staying true to its roots and origins.
The shock comic geniuses tell a story of two Latter-Day Saints missionaries who are on a mission to spread the word of the Church of Jesus Christ of Latter-Day Saints to a remote Ugandan village. But what they discover is a remote world that is less concerned with faith and more concerned with HIV/AIDS, Female Genital Mutilation, and village warlords. From the very first song, "Hello!", audiences are brought into a world with a lot of heart that shows that even in the middle of the absurd, you can find a well of compassion.
The Book of Mormon has received critical praise for its plot, score, and performances, with Vogue magazine describing it as "…the surprise-sweetest thing you'll see on Broadway this year, and quite possibly the funniest musical ever." The New York Post reports that audience members were "sore from laughing so hard" calling it tuneful and funny. Ben Brantley of The New York Times has even compared it favorably to classic musicals "The King and I" and "The Sound of Music", stating its ability to weave sunny tunes to dark topics and themes something close to a miracle.
This is your best opportunity to experience the phenomenal Book of Mormon live at the Eugene O'Neill Theatre in New York, New York on Sunday 16th July 2023!